Whatsapp has become an essential feature for almost everyone today. It is the fastest and easiest way to share pictures, videos. Today most calling and messaging is also done via whatsapp. Not only is it a platform used for personal needs but it has proved to be useful in the professional world as well. Many people use whatsapp for sharing information with their seniors and colleagues at the professional front also. But with all the convenience it provides, whatsapp also has the threat of certain safety issues. Thus the need for an app for whatsapp hack has always been waited for.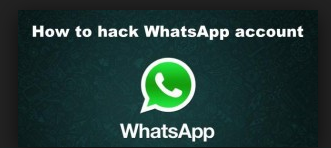 Steps for installing the whatsapp spy app
Generally the apps that are used for spying or getting information or data from targeted devices are very difficult to be used and at times these softwares or apps need codes to be installed but the whatsapp spy app which is called copy9 is very user friendly. The steps for its installation are as follows –
• The user has to visit the copy9 site and register there.
• The app has to be downloaded to the device that needs to be tracked. This will require an active internet connection.
• Then the app has to be installed in the device.
• The user has to then log in to the account of the app and activate the account.
• There might be a need of configuration of the app in some devices that can be done by following few simple steps as directed.
• Then the user needs to go to the copy9 site and log in there and then one can check the control panel and view the data that has been obtained.
This
whatsapp sniffer
app is that simple to be installed and following these few steps can bring the user closer to their safety and particularly parents can use this feature to track their child's activities on whatsapp.